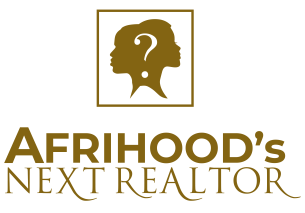 Begin your journey to becoming one of Africa's most coveted Realtor
Sign up here and complete all other enrollment exercises.

The contest runs for a specified period. Please refer to the official rules and guidelines on the Afrihood website for the exact dates and timeline.
The contest is open to brilliant and professional real estate agents across the African market. Individuals with knowledge, skills, and expertise in the real estate sector are encouraged to apply.
The winner of Afrihood's Next Realtor will be determined based on their overall performance throughout the competition, including their success in challenges, tasks, interviews, and their ability to resonate with the audience.
A one year engagement as Afrihood's Lead Realtor with a fat salary and the exposure to build your brand as a celebrity influencer
Contestants will be evaluated based on their performance, adaptability, negotiation skills, market knowledge, and ability to handle real-world scenarios. A panel of expert judges will assess their capabilities throughout the competition.
Even if participants do not win the title of Afrihood's Next Realtor, the experience gained from the competition and the exposure to a wide audience can open doors to various opportunities within the real estate industry.
Yes, all selected participants also have the chance to be trained in Afrihood's Realtor Academy by industry professionals. It's an excellent opportunity to enhance your real estate knowledge and skills.
No, the competition is designed to showcase individual skills and abilities. Contestants will compete against each other individually to demonstrate their potential as Afrihood's Next Realtor.
Viewers can actively engage with the show by following Afrihood's official social media accounts, sharing their favorite contestant's videos, and participating in discussions and voting polls related to the contest.