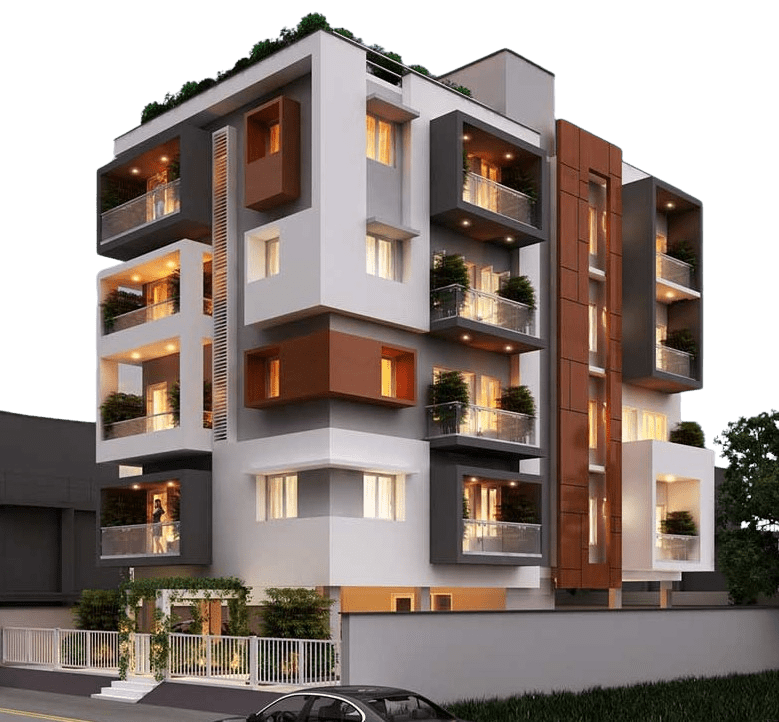 OWN A PIECE OF AIZE RESIDENCE
Join the community of partners building affordable luxury homes for all Africans and creating for themselves, great wealth for generations to come.
In pursuit of our vision of transforming slums to smart cities, building affordable luxury homes and improving the living conditions of all Africans, we present to you, one of our anchor projects on the Mainland Axis of Lagos, Nigeria.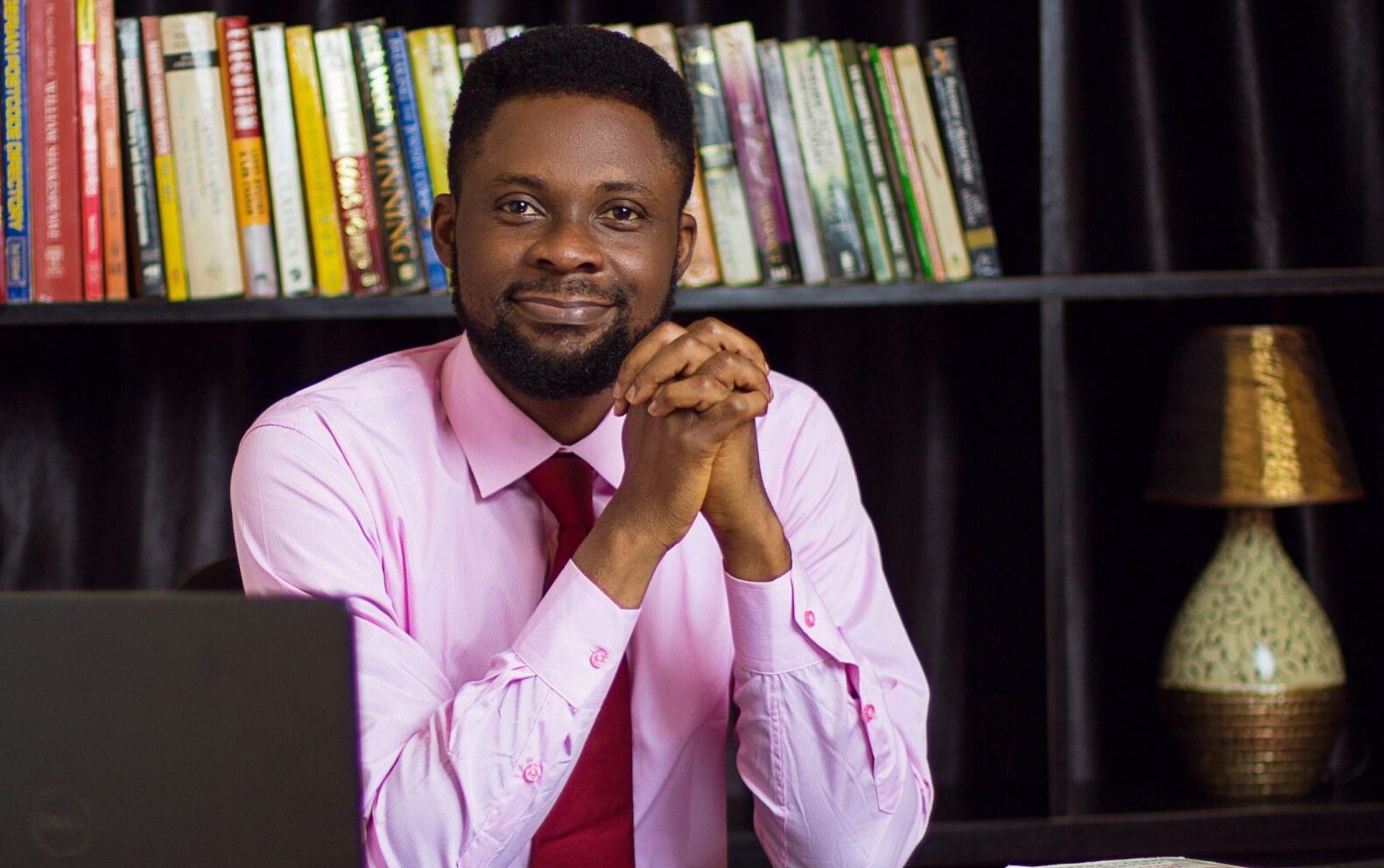 ABOUT AIZE RESIDENCE
Aize Residence is a fully serviced condominium located at Ilupeju/Palgrove. It is comprised of 16 units of 3 Bedroom luxury apartment, each with BQ. Built for families who desire absolute comfort, efficient amenities and a home built to global standard right on the Mainland axis of Lagos, Nigeria.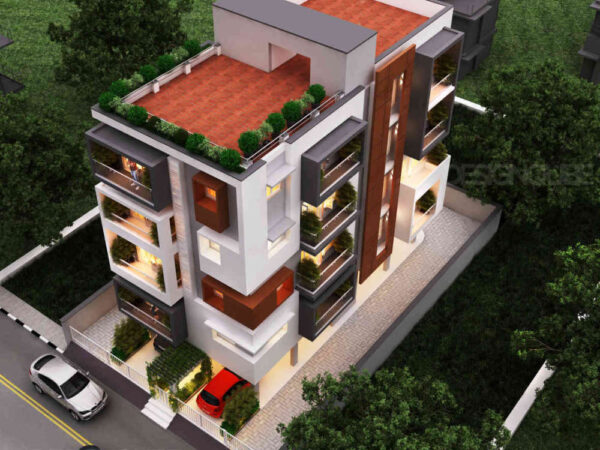 Aerial view of a wing in Aize Residence
Street View of Aize Residence Site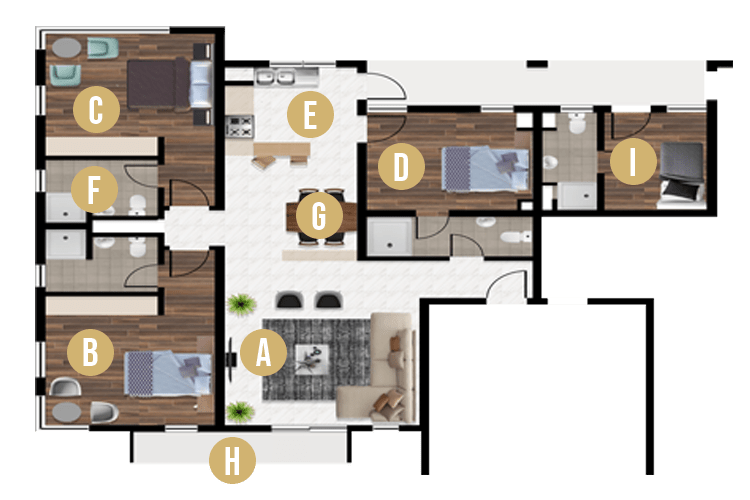 FLOOR PLAN
Living Room

Master Bedroom

Madam's Room

Children's Room

Kitchen

Toilets Ensuite

Dinning Area

Balcony

Boys Quarters

Guest Toilet
DELIVERABLES
Fully Fitted Kitchen

All Rooms Ensuit

POP + Lighting

High Quality Glass, Railing and Tileware

Boys Quarters

Roof Top Terrace

Smart Metering

Centralized HVAC

Centralized Gas

Solar Panel and Inverter

Security Doors

Water Heating System

Video Door Bell

Elevator

Telecom Ports

Swimming Pool

Gymnasium

Facility Service Room

Power Room

Ground Floor Car Park

CCTV

Refuse Chamber

Gate House with Sliding Gate

Automated Operation
WAYS TO INVEST
1. BUY ONE OR MORE UNITS OFF PLAN
Buying a unit for self or as investment? Take advantage of our off plan sale and gain between 16% – 42% on savings
OUTRIGHT
| | |
| --- | --- |
| Initial Deposit | N5,000,000 |
| Balance in 2 months | N20,000,000 |
| Total Price | N25,000,000 |
12 MONTHS
| | |
| --- | --- |
| Initial Deposit | N5,000,000 |
| Monthly Installment | N1,833,400 |
| Total Price | N27,000,000 |
24 MONTHS
Initial Deposit
N5,000,000
Monthly Installment

N

1,000,000
Total Price
N29,000,000
2. CO-OWN A UNIT AND EARN ANNUAL RENTAL INCOME FOR LIFE
Co-owned apartments are managed by Afrihood Brokers  with the sole aim of generating maximum rental yield for owners through shortlets.
No of shares per unit: 50 Shares
N500,000
Minimum annual rental yield per share (Long Lets): N150,000
Maximum annual rental yield per share (Short Lets): N300,000
3. BUY BONDS AND CASH OUT AFTER A YEAR
There is a bond class for everyone no matter your investment goal
4. INVEST YOUR TIME AS A DEALER
You can finally live the life of your dreams just by referring others.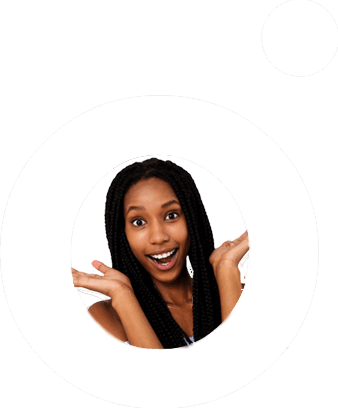 5% commission for every Bond, Share or Property Purchased

Receive daily insight and content for marketing

International Trip for Top Referrers

24/7 Support via live chat, email and phone

Monthly Raffle Ticket
WORRIED ABOUT SERVICE CHARGE?
One of our objective is to help our clients spend less while living the most comfortable life. To ensure this, our condominium homes run home owners association which enables home owners to be part of the process for determining service fees of shared utilities.
WE EXIST TO SOLVE PROBLEMS, NOT ADD TO IT
HOW SAFE ARE OUR PROJECTS AND YOUR MONEY?
100% SECURED
Team of Prudent Professionals
Our executive team are resourceful and prudent professionals in Finance, Technology and Construction
ISO Standard Compliant
Our Construction Process are in strict adherance with ISO 9001, ISO 45001 and ISO 14001 standards.
Fully Covered by Insurance
Our projects have comprehensive insurance against accidental and unforseen physical loss or property damage
TAKE ADVANTAGE OF OUR EARLY STAGE DEVELOPMENT AND EARN UPTO 40% ROI
In order to know our investors as required by statutes, we are usually privy to some of their personal and financial information. This we hold highly confidential as part of our ethics to protect their interest throughout and after their investment period with us.
This is also why you should only invest in companies that are committed to clients' protection like we do.
Yes, you can terminate your investment anytime. However, termination will attract 10% severance and administrative charge of 20% on the invested sum.
Termination also disallows you from earning any returns on investment.
Yes, aside from all security measure we have put in place like the escrow service, insurance and ISO guidelines, most of our projects are sold off plan.
Therefore your investment and returns are often available before the maturity date. And sometimes even before you chose to invest.
Yes. As a matter of fact, that's one of the reasons we encourage you to invest. Your investments + returns can help you own a property half the price, over a period of time. Whereas with mortgage, you get to pay double the price of the property. That's 400% difference.
In investment, we pay you interest on your monthly subscription. But in mortgage, you would be the one paying interest on your monthly repayment.
Yes. Though we engage contractors and vendors who meets our guiding ISO standards for construction, Afrihood owns and manages all projects that investors money are invested in.
If you have alreadt signed up on Afrihood's portal, a relationship officer would be appointed to you. You can also use the support section in your account dashboard to get in touch with us.
If you are yet to sign up on Afrihood's portal, your referrer or a sales agent would guide you until you have successfully done so